Yes, Iress Admin users with access to the User Manager command can make the change for their online users. Please follow the instructions below:
1. From the Iress Commands menu, select Admin > User Manager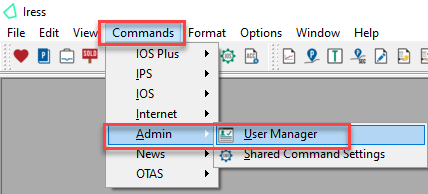 2. Select the Group from the tree in the left pane, then right-click on the UserName and select Set/Change Connection.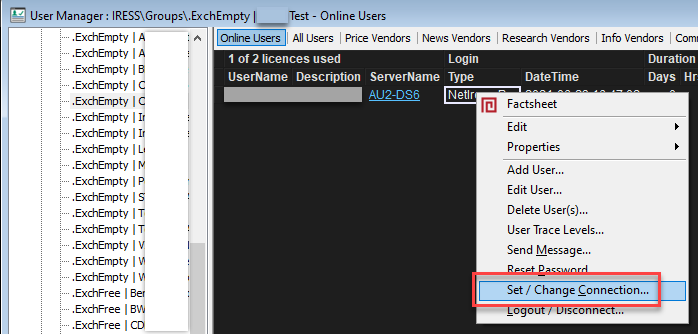 3. Select Set primary connection, and Next.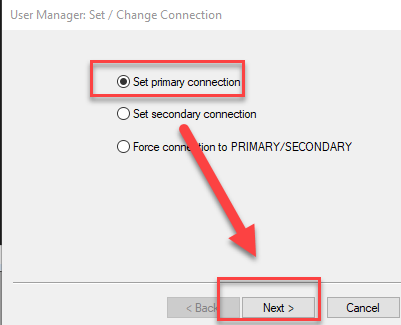 4. In the dialogue box change the following settings, and press Next.
Connection type to WEBSOCKETS
Socket Address to PRO.IRESS.COM.AU
Port to 443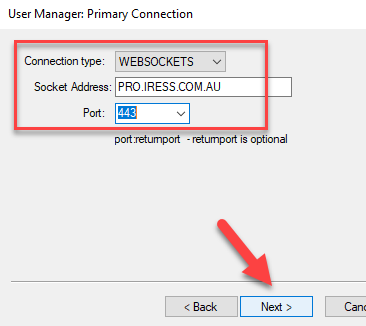 5. Then select Finish.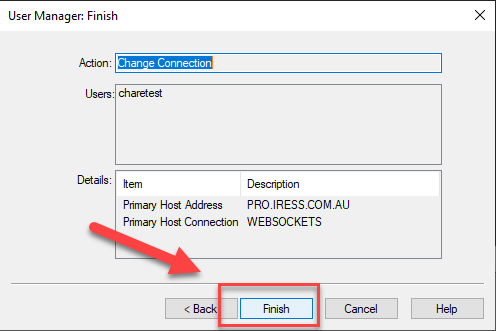 6. The User should be automatically re-logged in using the new settings.